All About Mike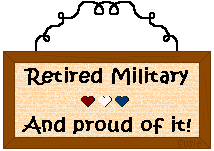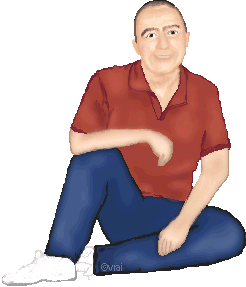 | | |
| --- | --- |
| | Mike was born in SanDiego, CA, but raised in Oklahoma. He joined the US Army in 1981 and retired in January 2002 after 20 years of serving our country. |
He is so busy with work, and not home much, that he doesn't have a lot
of time to do things he enjoys anymore. I'd have to say that his favorite
sport would be riding his road bike. While we were in GA, he rode in
several 100-mile bike races (I honestly don't know how he did that
in the heat and humidity down there). Now he rides up at the lake
when we are there.
Mike loves his guns! Taking Aaron shooting with him at the range is something
they both really enjoy doing. If he could spend days at a time in the garage
building things, he would (Ahhh, to be Norm Abram)! lol
He loves his TOOLS! Always buying more tools it seems! Fishing at the
lake and driving the boat with it wide open is a huge thrill for Mike. Speed,
speed, and more speed is his motto!

Relaxing isn't an everyday occurrence for him, so when he does get some down time, it's spent watching some TV (Junkyard Wars, News, Discovery Channel, or Everybody Loves Raymond), surfing the web or playing around with our dog, Grif.
Mike is an Aquarian, born on January 26.
Home | About Us | Alla | Gina | Jaime | Aaron | Grif | Lake | Photos | My Adoptions





No right silent click script by dynamic drive
Guestbook by Bravenet
Website designed and maintained by
Alla
ŠAlla Dalton 2003