My Coffee Adoptions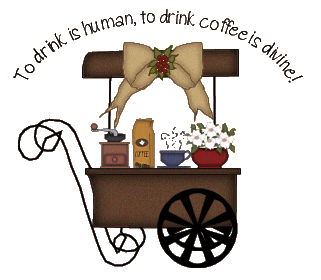 I love coffee! I started drinking it when I worked as a waitress in a coffee shop. I had the morning shift from 6am - 2pm. Back then, I
had a half cup of coffee to a half cup of hot chocolate. Now I like
it with a little sweetener and cream. My favorite Latte
is a 20oz, white chocolate, skim milk, double shot (and never, ever
forget the coffee bean)! LOL I also like my latte's iced or
slushed!



Of course I had to pick up some blinkies
along the way!



Coffee bean background by Alla

No right silent click script by Dynamic Drive
Guestbook by Bravenet

Website designed and maintained by



ŠAlla Dalton 2003