This is me!
***
~Links~
Home
~
About Us
~
Mike
~
Gina
~
Jaime
~
Aaron
~
Grif
~
Lake
~
Photo Gallery
~
Theme Thursday
~
Photo Friday
~
Alaska Photos
~
Adoptions
***
~Memberships~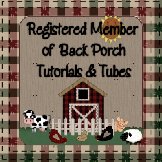 Where are you from?
Leave your mark by
signing the Guestmap!

~All About Alla~
The Reality of Me!

Well, you made it to this page, so I am assuming that you want
to know a little bit about the person who puts these pages
together, cooks for the family, does the grocery shopping, cleans
the house, does the laundry, works part time and does everything else a Mom and wife do these days. LOL. Go grab a cup of coffee,
soda, or your favorite drink and read all about me!

~ I was born on December 28, 1959 in Spokane, WA. I'm now 44.
~ I am a Capricorn.
~ I was the second child of 4 children.
~ They have all been killed in tragic accidents.
~ My Father was a Pharmacist and owned his own Pharmacy.
~ My Mother stayed home and raised us 4 kid's.
~ We spent every weekend up at our lake cabin on Coeur d' Alene Lake, ID
~ I learned to water and snow ski at age 8.
~I broke my left ankle in 3 places at age 11 snow skiing.
~ I was a major Tomboy!
~ I played baseball on my little brother's baseball team!
~ My Dad put me to work at the Pharmacy when I was 8, dusting, vacuuming, and cashiering.
~ I received my first camera on my 12th Birthday. I still have the photo albums with pictures from that camera.
~ I met my X-husband when we were 12 and in the 7th grade!
~ I was the #2 golfer for my high school golf team all 3 years.
~ I have been in 2 car accidents. One was my fault.
~ I was a waitress for 6 years at 4 different restaurants.
~ I went to a 2 year College 3 years after graduating from high school.
~ I was a credit manager for a jewelry store & repossessed jewelry on delinquent accounts (I loved doing this)!
~ I did data entry for a Pediatric Clinic along with MSC billing.
~ I was married the first time at age 26, in 1986.
~ I had my daughter, Jaime, at age 28.
~ I had my son, Aaron, at age 29.
~ I became a single Mom in May, 1990.
~ I opened my housecleaning business in October, 1990.
~ My ex-husband gave me my first computer in 1994.
~ I met Mike on the Internet in March 1999.
~ I married him 8 weeks later!


~ I drive a 2002 Honda CR-V.
~ I turned my front room into my office!
~ I love burgundy, green, and earth tones.
~ I love being organized and have a clean house.
~ I am addicted to Paintshop Pro!
~ I took a web design course while we lived in Fort Benning, GA.
~ I love, love, love coffee and lattes!
~ Besides coffee, water is my choice of beverage.
~ I enjoy reading romance/suspense books.
~ I like watching reality shows, Survivor, The Bachelor, Big Brother, etc, etc....
~ My favorite movie of all time is "Christmas Vacation!" LOL
Well, that's about it for me. I hope I didn't bore you too much!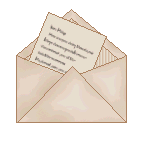 Graphics by:
Miz Graphics
Check Background by me
Envelope, Guestbook, & World images by me
Web designed and maintained by me
© Alla Dalton 2003